January 15, 2016
In 2015 our runaway winning post—in terms of engaged readers, post clicks, and social shares—was about the top 10 tech startups to work for. And, being that we're crowd pleasers here at Icreon, we thought it was high time to talk about a new slew of tech startups that are as exciting to work for as they are at producing some incredible products. If you're on the watch for a fantastic position at a great tech company, look no further. We've got a list of the top ten tech startups to watch in 2016.
Glassdoor Rating: 5.0
Total Funding to-date: 14.25 Million
Location: New York, New York.
The Lowdown:
Button powers in deep-linking, or, in layman terms, getting apps to talk to one another. What does that mean exactly? Button wants people to complete multiple mobile actions all at once instead of having to bounce between apps. If you've booked a reservation at a restaurant through OpenTable, Button knows that you'll be wanting an Uber to that same address.
Button's got it's employees needs on the table, and offers such perks as: group exercise, happy hours, free daily lunch and retreats in Sag Harbor, and Park City. They also provide progressive family-friendly benefits such as 17 weeks' paid maternity or paternity leave and $1,000 in "baby cash" to help offset the costs of a new addition to your family. Also you can't knock the unlimited vacation days!
Button Career Pages: https://www.usebutton.com/join-us
Glassdoor Rating: 2.6
Total Funding to-date: 138.26 Million
Location: San Francisco
The Lowdown:
Postmates is a general delivery app that hires couriers to pick up from shops and restaurants that don't typically deliver. Postmates is edging out GrubHub and Seamless because you can use the app to get products delievered from brands that aren't on more traditional food ordering services. Ever need a cappuccino delivered from Starbucks? Postmates is your go-to app.
What it means for employees: Community is important to Postmates, and the proof is in the pudding with their weekly all-hands meetings, group lunches, and company-sponsored events. If you're a rebel looking to break the rules and exist outside of the status quo, then Postmates is on the lookout for someone just like you.
Postmates Career Pages: https://postmates.com/jobs
Glassdoor rating: 4.4
Location: New York, New York.
Total Funding to-date: 1.2 Million
The Lowdown:
We wrote about Venmo for this list last year, but it just continues to get better and better. This past year Venmo won New York City's Best Technology Work Culture award from the Timmy Awards. Which is further proof that when we said Venmo's work culture tops all, we were right. Venmo also understands the importance of women in the tech sector, and hosted a "Women in Tech Meet 'n' Greet" this summer. The free ice cream isn't bad either.
Venmo Career Pages: https://venmo.com/jobs/
Glassdoor Review: 4.6
Location: Silicon Valley
Total Funding to-date: 53.05 Million
The Lowdown:
Branch Metrics allows mobile apps to add hyperlinks inside their apps. Deep-links (as we've already talked about with Button) enable mobile users to discover content buried several layers deep within an app. Branch Metrics wants you to search on your mobile device the way you would on the web. Sequoia Capital partner, Bryan Schreier says of the company, "Branch is quickly becoming the backbone of the mobile ecosystem and has become fundamental to the growth of many of our mobile startups."
As far as the employees go, the reviews consistently claim that you're thrown in the deep end in inspiring and challenging ways. The office whiteboards are evidence of this: by the end of the day they're covered in text and diagrams that are remnants of some of the most exciting brainstorming sessions you'll find in all of startup land.
What's more, Branch metrics has attracted major technology companies as customers including: Pinterest, Redfin, Hotel Tonight, Jet, BuzzFeed, Ticketmaster, Dubsmash, Coffee Meets Bagel, and Home Away. The employees live the company values, especially transparency and being partner oriented. If you want to be surrounded by smart, but humble people who love what they do—Branch Metrics is for you.
Branch Metrics Career Page: https://branch.io/careers/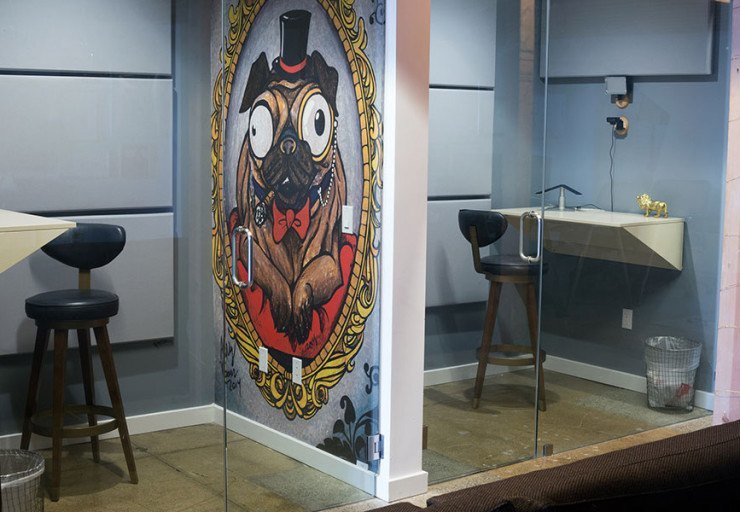 Glassdoor Rating: 4.7
Total Funding to-date: 47.1 million
Location: San Francisco
The Lowdown:
Patreon is a platform that allows artists to make a living doing what they love. YouTubers, photographers, musicians, writers, and so forth set up fundraising pages for their work—allowing fans to become patrons over a long period of time, not just for a specific project—which is what differentiates Patreon from other crowdsourcing sites like Kickstarter.
Everyone in the Patreon family is deeply invested in the mission of paying creators and empowering the emerging creative class. The company is set in a SOMA warehouse in downtown San Francisco and is perfect if you want to be part of an inspiring startup that brings together the art and tech worlds.
The company offers commute stipends, lunch, dinner, snacks and team workouts. They also love to open up the office to the world of artists and bring them in for concerts, meetups, or just to jam out with the team (they have an office stocked full of instruments.)
Patreon Career Pages: https://www.patreon.com/careers
Glassdoor rating: 4.6
Total funding to date: 68 million
Location: Toronto
The Lowdown:
VarageSale is a virtual garage sale for your neighborhood—or, put another way, it's like ebay for your specific location. VarageSale's trusted community approach makes it safe to buy and sell—right outside your front door
What that means for employees: If you want to work on a platform that is growing like crazy, and be part of a company that has enough users to build a small city—then VarageSale is right up your alley. Also they're currently hiring.
VarageSale Career Pages: https://www.varagesale.com/work_with_us/
Glassdoor Rating: 3.2
Location: Singapore
Total Funding to-date: 6.8 million
The Lowdown:
Like VarageSale, Carousell is a simple way to sell off all the clutter in your life—but unlike VarageSale it's a person-to-person marketplace app geared towards making buying and selling on the Internet a social forum. Carousell is one the fastest growing and largest marketplaces in the world with 26 million listing to date.
The startup is comprised of a fun and young team with a great collaborative culture, flat hierarchy, experimental approach, and they value employee autonomy. Amidst all  this, Carousell also finds the time for a karaoke session or two. For the travel bugs out there—you also get to live in Singapore.
Carousell Career Page: http://careers.carousell.com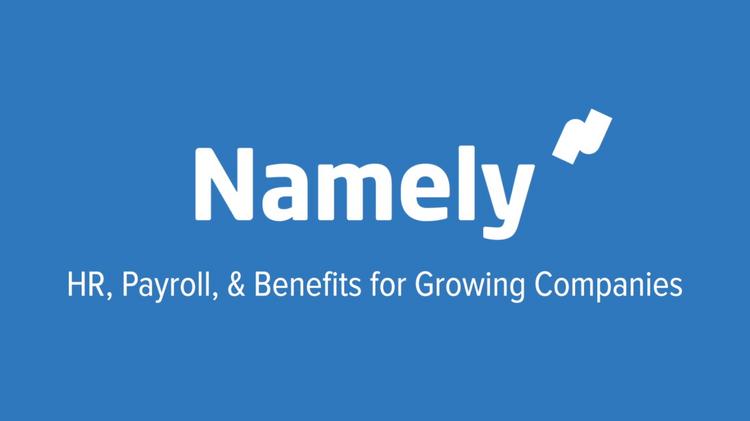 Glassdoor rating: 4.0
Total Funding to-date: 77.8 million
Location: New York City, New York
The Lowdown:
Namely is an HR platform targeted at small and mid-sized companies, letting them store employee data and organize new hire info, reviews and other documentation.  Namely is a firm that appreciates diversity and different perspectives, and they think big, with an emphasis on growth. They trust their employees to think independently and work collaboratively.
Namely Career pages: http://www.namely.com/jobs
Glassdoor Rating: 4.8
Total Funding to-date: 5.8 million
Location: Bangalore
The Lowdown:
Belong searches through social media, Internet and other public sources to find potential candidates for jobs. Their data-driven solution helps hiring teams discover candidates who best fit their requirements and are most inclined to engage with them through personalized interactions.
The work culture of Belong reflects their mission, and they believe that every employee is more than a "human resource." If you're interested in joining a passionate company who tackles ambitious challenges in a hyper-growth culture, then Belong is where you belong (sorry, not sorry for the pun).
Belong Career Pages: https://belong.co/careers/ – career-working
Glassdoor Rating: 4.7
Location: San Francisco
Total Funding to-date: 339.95 Million
The Lowdown:
Slack is another company that we mentioned last year, and as the fastest growing B2B application ever (used by over 2 million daily active users) it's also the latest member of the billion-dollar startup club. They're a San Francisco-based company founded by core members of the original Flickr. Slack's work force, now numbering around 300 employees, has grown so fast the company has had to find new San Francisco offices twice in the past 15 months.
Slack is so much more than a simple messaging app: their unique approach to detail gives the company a playful vibe, and the robust feature set all amount to an incredible—if not unmatched—user experience. And as CEO Stewart Butterfield, says, " No one uses Slack more than we do." On a typical workday the company's own Slack setup transmits around 30,000 messages, spread among around 200 channels as well as private sessions.
Slack Career Pages: https://slack.com/jobs